Can packing for holidays be fun…? I think so! and ever since I understood the impact of being more selective and mindful about the stuff that we have and thus the stuff we carry around, I found that packing is a good exercise to really prioritise what matters to us in life! You know, the typical question about "what would be the 3 things you would take with you on a deserted island…?"
As I rely a lot on essential oils to be in good health and respond to most common health challenges, I always keep some room for my essential oils bottles. Clearly, I have to limit myself to "a few", but as I don't want to leave my favourite ones out when I am away from home, here is a selection that I can use while I am in a different climate, in a crowded plane, train, on a slightly different diet and so on.
Because when we are out of our usual environment, that is when we can be more prone to feel ing unwell, and that is when aromatherapy can be a great tool to remedy to that. For those of you who haven't attended my workshops or one-on-one sessions, please take a look at this or at least have in mind that you need to use essential oils that are "chemotyped" (ChemoTypées = HECT).
 Oops … I did it again (I fell asleep by the pool)
Like, this never happened to you?! Some sunscreens might mess up with your endocrine system and pollute the ocean… so I am trying out several brands said to be safe for us and the planet to protect my skin from UV light, but careful here! Even with a good filter, it doesn't mean you can stay hours under the midday sun and don't expect to feel it!
So, whatever your sun protection, you also want to be ready in case … you fall asleep by the pool and turn red.
The number one essential oil I use for minor burns is Aspic lavender (Lavandula spicata). Also consider Geranium Rosat (Pelargonium graveolens), Ciste (Cistus ladaniferus) and Tea tree (Melaleuca alternifolia). They are analgesic, soothing, calming, anti-inflammatory and help your skin cells to rebuilt faster. To dilute in Calendula macerate (Calendula officinalis) and/or aloe vera.
I hate them, they love me
I am talking about those MF (excuse my French) mosquitoes. Seriously, this specie? Why are they here except for making us suffer? We might discuss that philosophical matter at some point, but for now, let's prevent mosquito bites and calm them down if they occur.
There is one smell they seem to hate, it is the citronellol, present in several essential oils including in Lemongrasses (like "Java Citronella", Cymbopogon winterianus), the main one to take with you as it also contains citronellal, geraniol and terpenyle acetate: a powerful combo to make those MF fly away.
In addition, consider Geranium Rosat (Pelargonium graveolens), Fine Lavender (Lavandula angustifolia), Lemon-scented Eucalyptus (Eucalyptus citriodora), and Combava (Citrus hystrix) which around here we know as Kaffir lime. Yup, that one is not only great in your Tom Yum! You can diffuse them or dilute in oil to apply on your skin.  Best if you can sneak in some Neem oil (Azadirachta indica), repulsive to mosquitoes, or in alcohol (which you will be able to use as a spray for your resistant clothes too).
And to calm down the itchiness and inflammation of a bite? Apply some Aspic lavender (Lavandula spicata), Tea tree (Melaleuca alternifolia), Geranium Rosat (Pelargonium graveolens) and Peppermint (Mentha piperita).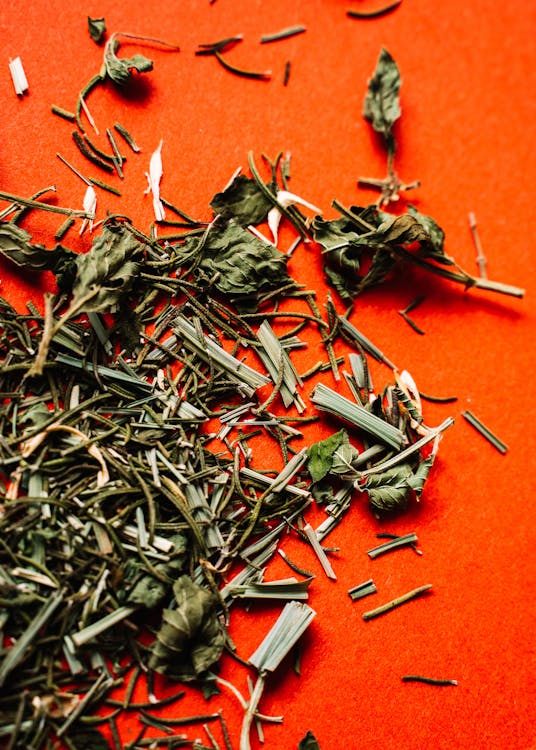 But it was so delish!
That is right… While traveling, we are out of our routine and that applies for our meals too! No meal prep, nor always tropical fresh fruit (like papaya!) and sometimes, it is hard to resist freshly baked bread or whatever you usually stay away from because you know it will hurt your tummy. But what are holidays for if not to do differently from the usual, and indulge a little?
While it is enjoyable and we should do it! Chances are you will bloat, get "stuck" or feel sluggish at some point of your trip. So, while essential oils here are not always my first solution, I like to have those with me for the following reasons: Exotic basil (Ocimum basilicum), in case of heavy or difficult digestion, constipation or diarrhoea, Peppermint (Mentha piperita) against bloating, nausea and if I anticipate eating something bad, and Lemon (Citrus limon) because it helps cleanse and detoxify our liver, and a great support if you feel car or sea sick.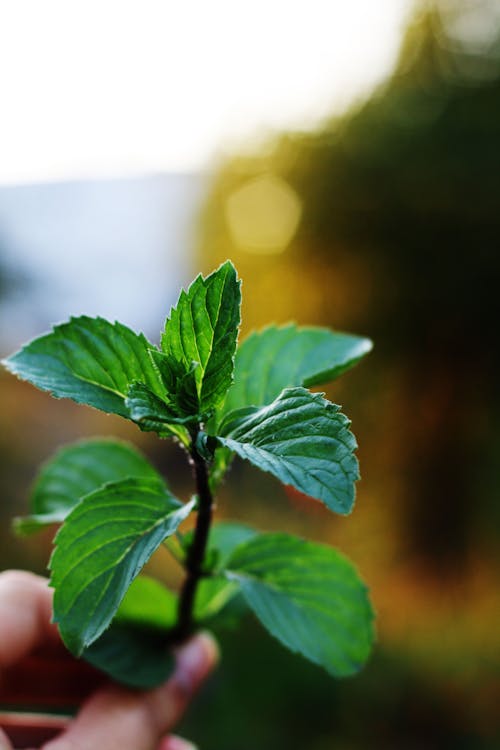 Don't forget this one
There are so many more! But that is the rule: limiting ourselves to the most essential.
For my must take with me everywhere I go essential oil, I kept the best for last: Ravintsara essential oil (Cinnamomum camphora). It is my go-to, in order to prevent viral infections of all types (the ones that mess with your stomach too), and boost your natural defenses.
Now, I am off to packing as we are flying back to France for the summer! Since my little boy's stuff are already taking up about 70% of my suitcase space… I have no choice but to evaluate what is a must have while traveling for myself!
If you'd like to organise a workshop about essential oils such as the one below, I am leaving more info here. Happy packing if you are traveling soon too!
✍ Article by Joelle Smaniotto