The expat life. Is it a dream life? Do you sometimes feel pressured to live up to the ideal life it sounds like? Where do you stand as a farang, naturally attached to your roots, emotionally connected to what you refer to as your home, but when technically, your home is not there anymore? How do you manage to keep connected with your relatives and how does your life appear to them? What was the reason for your move, and are you finding purpose with it?
Living abroad can bring so many questions! That is why we are very excited and inspired to include a mental health professional in our Board of Experts. Erin Larsen, who graduated in Psychiatry, Psychology and Psychoanalysis in New York, is helping us understanding what is going through our expat heads and hearts.
Expats to live in the "here and now"
People typically recognize that in order to invest themselves in a life here, they need to distance their desire to feel completely engaged back home. This can be a difficult step as it feels like just more loss but taking a step away allows the curiosity and opens up the need to find that connection with friends and communities in Bangkok.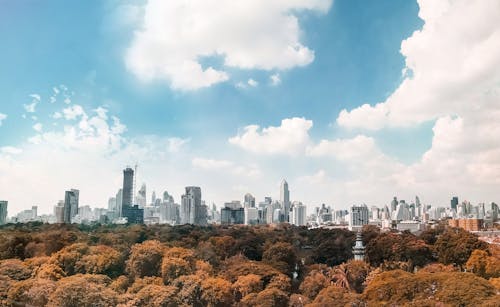 Increased dilemma with a strong social media presence
Social media is relatively new to the scene, and can help people feel connected to their friends and family in other parts of the world, which is a plus.
I believe that one of the problems of social media though, is that it makes life look really simple. Our individual lives are uniquely challenging, and complicated and rising to those challenges and complications creates an interesting, enticing life. I think social media is lessening the value of challenging ourselves in our lives and increasing the value of other people's validation. It's a slippery slope into giving over our power with little return.
Social media and emotional well-being
The research isn't great on the effects of social media in regards to better emotional connection and well-being.
One one hand, older research pointed to a link in the use of social media to a higher prevalence of depression, anxiety, lower self-esteem, poorer sleep patterns, inattention and hyperactivity. These were explained away by the fact that people prone to these patterns were more likely to use social media.
On the other hand, newer research and data suggests that social media can actually be the causing factor of these conditions.
A purposeful move abroad
Establishing a life here that is empowering and meaningful has a lot to do with how engaged we are going to be in this new life.
Often when expats move abroad, it is for one person's work, who will quite naturally find a purpose, and a rhythm dictated from his/her professional commitments.
But when there is a partner involved, especially if the other partner was used to working – the partner without the job is going to have the most actual work in establishing a life here that feels meaningful for them.
Their 'job' will likely be less defined and more challenging in establishing a purposeful routine for themselves, and I don't think that's always acknowledged in relationships. There seems to be an illusion that the non-working spouse is kind of 'getting a vacation from life and responsibilities'. Both parties know that this is not the case, but if it's not explored and understood in clear terms – financially and emotionally – then a disconnect can begin to happen.
Love and work, work and love
Freud said 'Love and work, work and love…that's all there is', and on this I see his point. If you are feeling disconnected from the way you are wanting to be experiencing your time as an expat, I would start with those two areas. Is this a time to create a different, more connected relationship with your wife, husband, partner? Or is this a time to explore that thing that you know you are good at, but have been hiding from in your previous jobs? I think it helps to have a deep belief that this is exactly where you should be, and that this chapter in your life is the most important one yet.
✍ Article written by Erin Larsen